A little something for *
goddess-ofthe-night
. She's been going through some really hard times with her health, so it's sort of "get well" pic.


You are the strongest and most amazing person which i know Karine. I should have done that a long time ago

Hang in there girl! We are all with you. You are a survivor.
I am also calling to all the people to read this journal:
[link]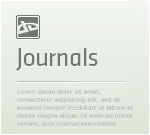 So much...I'm totally bluffed to have over 40 notes... over 1200 comments. 77 lama-Kuzco's... Not to mention the favorits went up Hiiiiiiiigh...
Eh... dudes... duddette's... Thank you... Thank you for likiing my works... the wishing well messages... I hope I can reply to everything. I just commented over 150 comments. Appearently I got featured on Equestria Daily. That's quite an honner to be on that blog...

To tell you guys the story... I just got home this morning from Kusadasi.

First of all last week wednesday I got kicked out of the hospital. Already a debtcollector came into the appartment. Mum and Steve placed their papers what they owe. So t
It's not a fraud like some people ssume, Karine really needs help and support to beat her condition, so if you can spread the word or give her any other kind of feedback, please do, it means alot.
Gotn(c)